Mobile POS
Accept or Make Payment as Easy as 123
Dyanmicode mPos solution enables businesses to accept payment or individual to make payment with mobile credit processing capabilities without boundaries. It is a complete mobile payment solution that allows payment acceptance or transfer anywhere and anytime via credit card reader attached to a smartphone or tablet device.
Plug DynamiCode mPos card reader into your smartphone's or tablet's3.5mm audio jack or mini USB port
Swipe or insert your credit card
Accept or Make Payment
Safe, Secure and Reliable Payments
DynaniCode mPOS card reader encrypts credit card data is encrypted before transmitted to the mobile app and the data are transmitted in secure channel from the mPOS app to payment server. For enhanced security, encrypted keypad is an add-on option.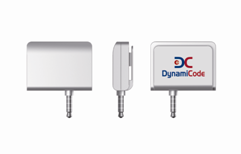 DynamiCode P2 mPOS magnetic stripe card reader with standard 3.5mm audio jack connection.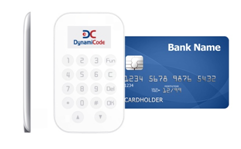 DynamiCode P6 mPOS EMV chip card reader with USB connection and optional encrypted keypad.